Keeping your freedom and independence
Aging adults strive to remain healthy and active at home and in their community, but sometimes need help to accomplish this goal.
This is where preventative population health programs can help!
HOP-UP-PT was founded after the Auburn Hills Senior Citizen Services Director, Karen Adcock, reached out to the nearby Oakland University Physical Therapy Program seeking resources to best serve older adults in her community. Specifically, she and her staff were identifying adults who may be having increased falls or were physically declining yet had not met the threshold to receive traditional physical therapy services. Discussions with Drs. Arena and Wilson, Associate Professors in the Oakland University Physical Therapy Program, evolved and a novel research project was initiated utilizing senior centers as a referral source to physical therapists. This approach is innovative in that it uses the available, but underutilized, direct consumer access to physical therapist's care which has great impact potential for use in prevention focused healthcare models.
One way to reduce an older person's health, environmental and behavioral risks is the use of prevention strategies.  These are sometimes referred to as being an upstream approach to care.
When healthcare resources are aimed at providing preventative investments for health, it can bring about cost savings with associated positive health outcomes. Evidence shows that being able to age-in-place is multifactorial and requires a holistic, cohesive approach. In addition to physical limitations, the capacity of older adults to remain safely in their home includes factors such as social support, nutrition, medication management, home safety, transportation resources, and an overall healthy lifestyle – all of which are within the scope of physical therapist (PT) practice, even though physical therapists do not consistently receive referrals for these skills.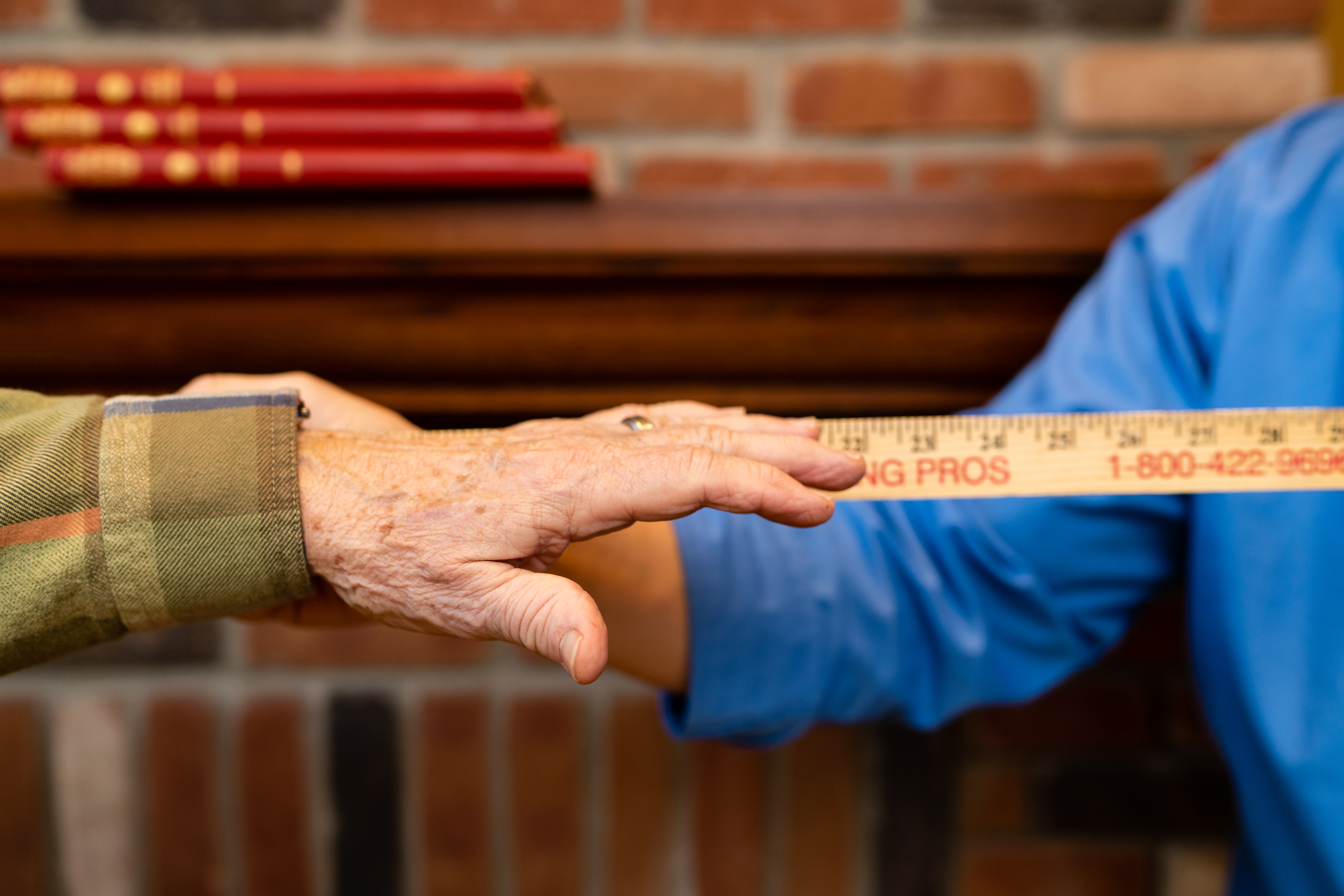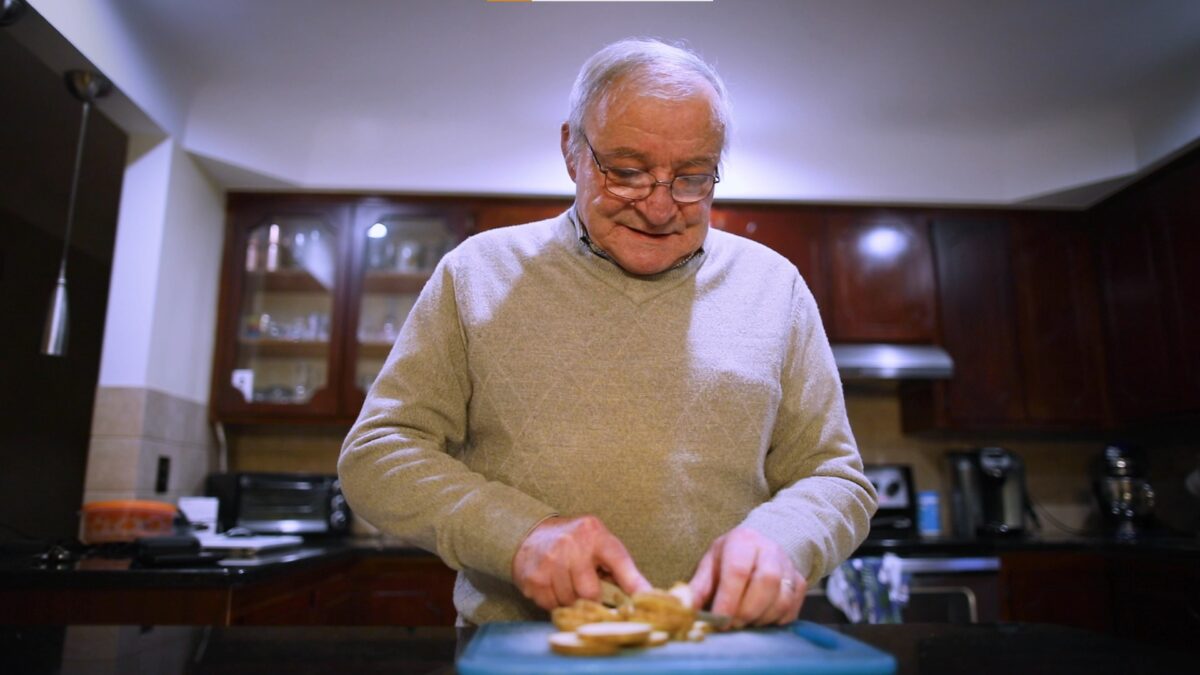 After six years of collaboration and building the program's capacity, a State of Michigan clinical trial has been published which demonstrates that HOP-UP-PT can bring about an 8-fold decrease in falls among older adults who are still living independently but are at an elevated risk for a future fall.
An Upstream Approach to Care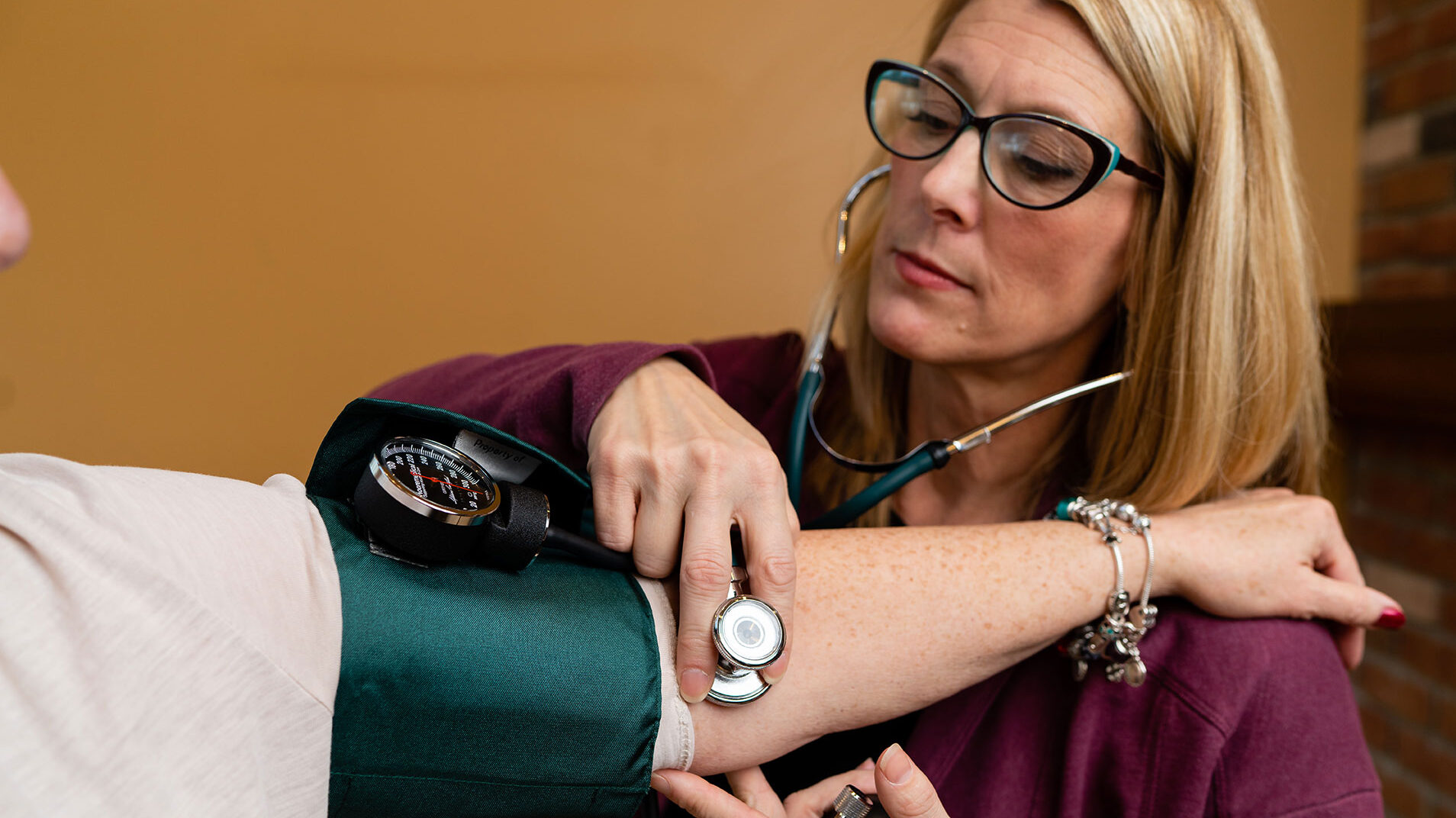 Mission & Vision
HOP-UP-PT has a vision to empower older adults to remain safe and active in their home.
The mission of HOP-UP-PT is to provide early preventative interventions to senior citizens at risk of being homebound by facilitating partnerships between community centers and local physical therapists.
Programmatic Goals
To establish partnerships between community centers and local physical therapists to provide direct referrals for preventative services
To leverage the skills, knowledge of a physical therapist to provide a bridge between the local community and the medical system
To provide fiscally responsible prevention focused programming with strong evidence for its utility
Improve Health Care Value
Establish partnerships between community centers and local PTs to provide direct referrals for preventative services
Leverage the skills and knowledge of PTs to provide a bridge between the local community and the medical system
Provide fiscally responsible prevention focused programming with strong evidence for its utility
Improve healthcare value
---
Culture & Personnel
Licensed physical therapists, community center directors and staff, Doctor of Physical Therapy students and other allied health professions, have all contributed to the program's design and unique approach.
Here are some of the founding and current program contributors.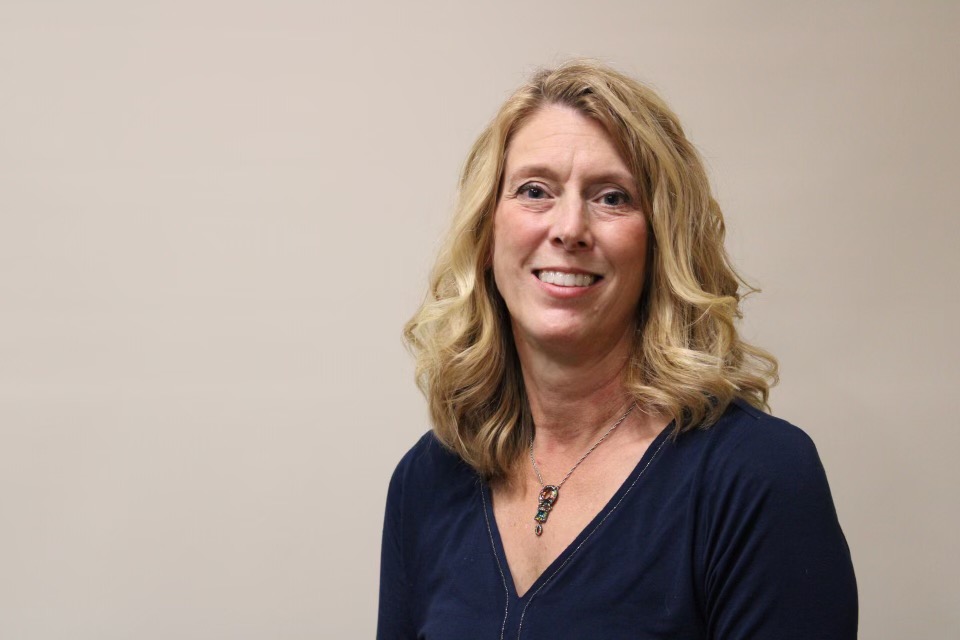 Sara Arena PT, MS, DScPT
Co-Principal HOP-UP-PT, LLC
Dr. Arena is an Associate Professor in the Physical Therapy Program at Oakland University in Rochester, MI and a licensed physical therapist practicing in home health care for Henry Ford Home Healthcare in Detroit, MI. She is the co-principal and co-founder of HOP-UP-PT, LLC. Her teaching and clinical practice areas include cardiopulmonary, health promotion and wellness, therapeutic exercise, acute care, pulmonary and cardiac rehabilitation, and home care. Her specific research focus aims to advance healthcare providers insights into cardiovascular and pulmonary interventions in the practice of physical therapy on the health promotions and wellness of both community dwelling and homebound individuals related to lifestyle and fitness levels that impact primary, secondary, and tertiary prevention. Dr. Arena's professional awards and recognitions include the Michigan Physical Therapy Associations (MPTA) Outstanding Clinical Instructor Award, the American Physical Therapy Associations (APTA) Award for Clinical Excellence in Acute Care, the Michigan Home Care Association Certified Hospice Outstanding Service Award, the Platform Research Award- APTA Academy of Cardiovascular & Pulmonary Physical Therapy, and the APTA- Michigan Chapter Outstanding Professional Poster.
---
Chris Wilson PT, DPT, DScPT, GCS
Co-Principal HOP-UP-PT, LLC
Dr. Wilson is an Associate Professor of physical therapy and Director of Clinical Education at Oakland University in Rochester Michigan and is the founding residency program director for the Beaumont Health Oncology Residency in Troy Michigan. He is the co-principal and co-founder of HOP-UP-PT, LLC. His clinical focus is Geriatrics and Acute Care Palliative Care. He is active in clinical research in the areas of Oncology, Hospice/Palliative Care and Geriatrics. Dr. Wilson received his Doctor of Science in Physical Therapy from Oakland University and also earned his Graduate Certificate in Oncology Rehabilitation from Oakland University. He received his transitional Doctor of Physical Therapy from University of St. Augustine with a Primary Care Certification and his Masters in PT from Oakland University. In 2008, Chris obtained his ABPTS Geriatric Clinical Specialist Certification (GCS). He is the author of the book entitled "Physical Activity and Rehabilitation in Life Threatening Illness" published by Routledge in 2021. In the past, Dr. Wilson has served as the Vice President of the Academy of Oncologic Physical Therapy and he was previously the Academy's Hospice Special Interest Group Chair and has served as the global coordinator of the Hospice/Palliative Care subgroup for the World Confederation of Physical Therapy.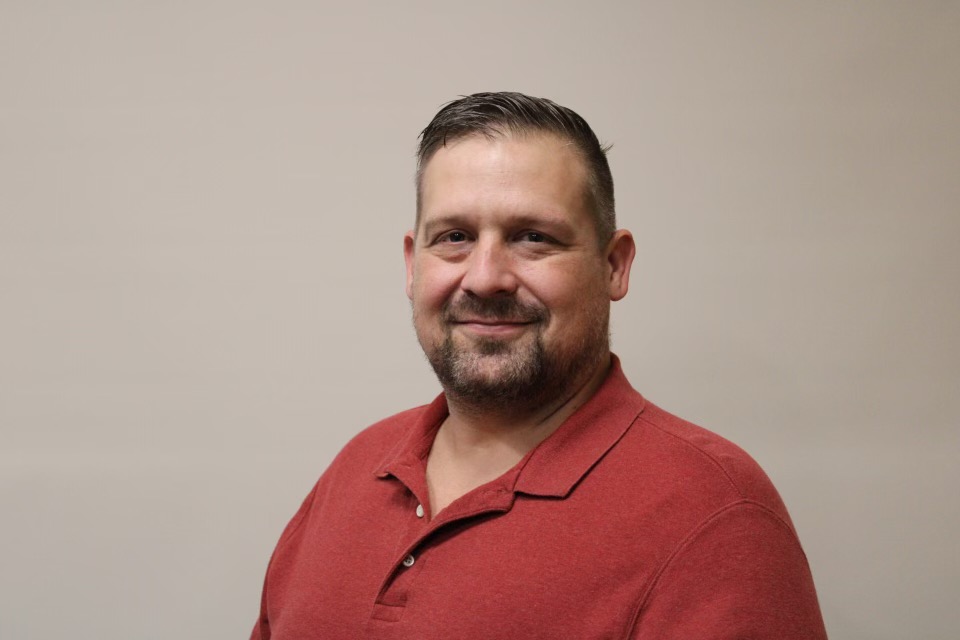 ---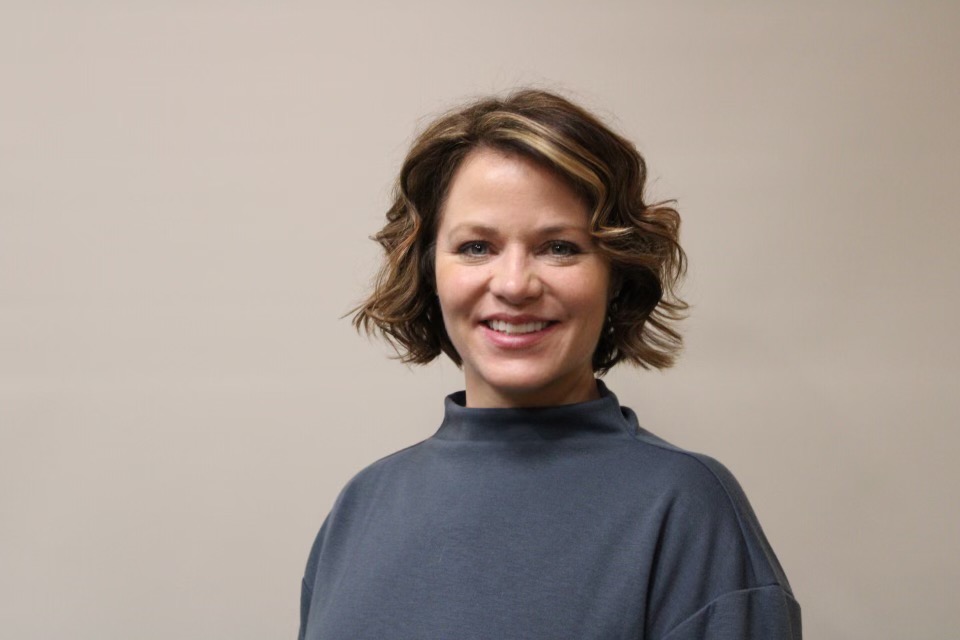 Lori Boright PT, DPT, DScPT
Program Coordinator, HOP-UP-PT, LLC
Dr. Boright is an Assistant Professor at Oakland University in the Doctor of Physical Therapy Program. She received her DScPT and Graduate Certificate in Oncology Rehabilitation from Oakland University, transitional DPT from AT Still University, MPT from University of Michigan Flint, and BS in physiology from Michigan State University. She is a Clinical Cancer Exercise Specialist, credentialed by the University of Northern Colorado Cancer Rehabilitation Institute. Her research agenda focuses on primary and secondary disease prevention inclusive of prehabilitation for a variety of cancer diagnoses and upstreaming initiatives for community and population health promotion. Dr. Boright is a practicing physical therapist at Ascension South East Michigan, where she is responsible for leading clinical research initiatives and the development of the Oncology Rehabilitation service line across care settings. Dr. Boright currently serves the American Physical Therapy Association Michigan as Chair of the Oncology Rehabilitation Special Interest Group, the first state-level rehabilitation special interest group dedicated to advocacy and clinical best practice development for persons with oncology diagnoses.
---
Karen Adcock SDC
Senior Center Consultant, HOP-UP-PT,LLC
Karen S. Adcock, SDC has served as the Director of the Senior Services Department for the City of Auburn Hills since 2000. Karen holds an Associate Degree in Gerontology, a Bachelor of Applied Science with a major in Health Care Administration and a minor in Sociology. She is a graduate of Leadership Oakland XII. She has a certificate in Aging and Disability from Boston University, a Certificate in Serve Safe Food Management and Allergens, is a certified Senior Home Safety specialist and is a graduate of the American Society on Aging (ASA) Leadership Program. Karen has over 35 years of professional experience in the field of Gerontology including working in nursing homes, home care, Adult Day Care (specializing in Alzheimer's) and senior centers. Karen was co-chair in leading the city to become age friendly and receiving recognition as a Community for a Lifetime from the State of Michigan and being the first city in Michigan, 14th in the country to enter the AARP Age Friendly Program. She currently serves on the Community Coordinated Response Coalition of Wayne, Oakland and Macomb Counties (CCRC) on elder abuse awareness, education and prevention, Rochester University School of Nursing Community Advisory Board and the Michigan Association of Senior Centers where she has held numerous Board positions.